Light The Night to raise funds for blood cancer cures.
How it Works
01 Register
Join as an individual, member of a community, corporate team, or even as a team captain. Whatever you choose, be sure to ask everyone you know to join, too.
02 Raise Money
Raise money through your fundraising page, social media or simply by asking friends and family to help. Check out our helpful hints to get started.
03 Celebrate
On Saturday, October 23, come celebrate your achievements, honour and remember your loved ones during the virtual Light The Night event.
Check out these Team Captains and their Fundraising Goals!
You Are More Powerful Than You Know…
Your light dispels darkness
Your light defies despair
Your light defeats loneliness
Be The Light That Cures Cancer.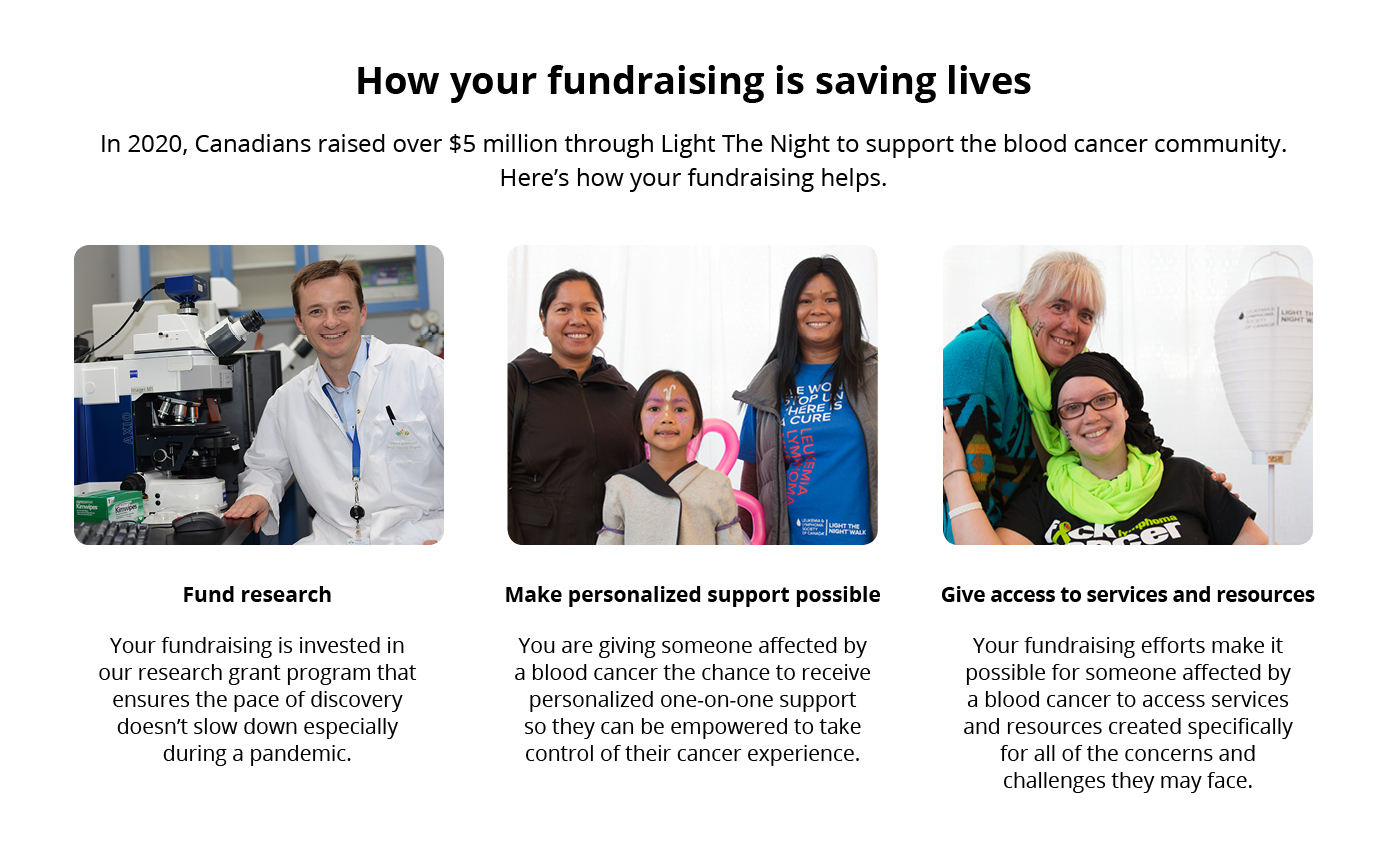 Why Participate?
Light The Night is stronger than ever, thanks to you.