Agenda
08:00 pm - 10:00 pm
More details on the virtual agenda coming soon!
Light The Night Halifax
Normally, we would gather with friends, family and coworkers on October 24 in Halifax to walk in solidarity, holding our lanterns high to celebrate, honour and remember those affected by blood cancers.
This year, The Leukemia & Lymphoma Society of Canada (LLSC) will host our flagship fundraising event and celebration, Light The Night, virtually.

The safety of our staff and the blood cancer community we serve is paramount. Given the ongoing health risks posed by the COVID-19 pandemic, LLSC determined that a virtual Light The Night is the most appropriate and responsible approach.  But that doesn't mean it won't be the most inspiring, magical and celebratory Light The Night ever! Together, we will "virtually" reinvent peer-to-peer fundraising, harnessing our collective ingenuity, resourcefulness, and relentless drive to make a difference in our communities.
Although public health and safety require us to be apart for now, our community needs us to come together.
Join us and take back the light that cancer and COVID-19 have tried to take away.
Be the voice that speaks up, the hand that reaches out and the light that cures cancer.
The money you raise will help fund critical programs and services that support those newly diagnosed, people in treatment and those navigating life after a blood cancer.
Show the blood cancer community they can still count on your support! 
127,000
Canadians are living with or in remission from a blood cancer. You can make a change.
Image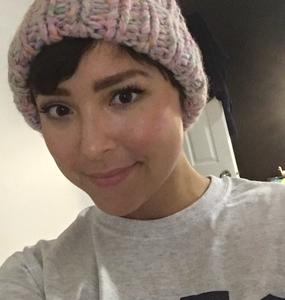 Halifax Honoured Hero - Sarah
My name is Sarah Kikuchi, I am 28 years old, and I am an elementary school teacher.

I was diagnosed with Acute Lymphoblastic Leukemia on July 21st, 2018 at 27 years old. In the weeks leading up to my diagnosis I was nauseated and fatigued, I had pain in my hip, I had headaches, and I was out of breath doing simple things like going up stairs...
Image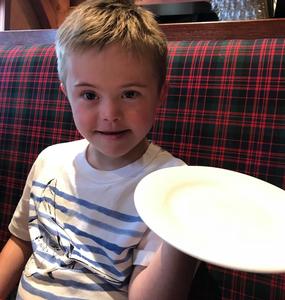 Halifax Honoured Hero - Gregor
You wouldn't know it to look at him, but Gregor has endured and overcome a multitude of health challenges over the course of his short life.

Born with Down syndrome, Gregor had some preliminary congenital heart issues. Just as his cardiac anomalies began to stabilize, Gregor was diagnosed with juvenile diabetes when he was only 8 months old...
Thanks to our local sponsors